IJCAI/ECAI'22 took place from July 23rd-29th in Vienna and parts of our team took advantage of participating as student volunteers.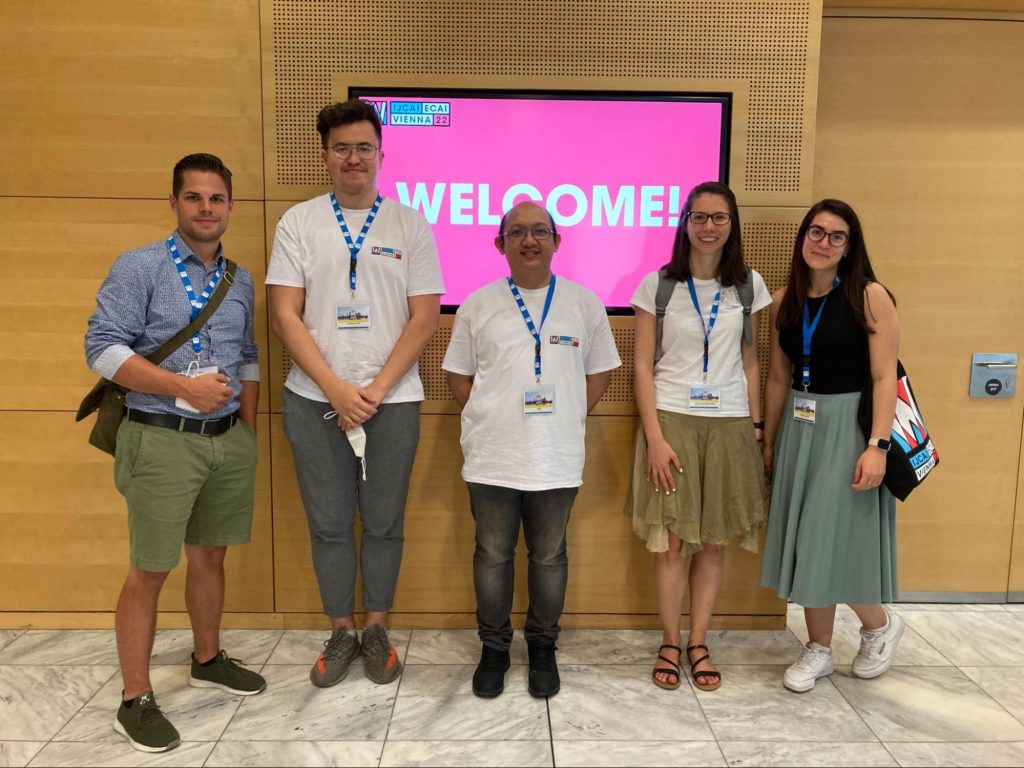 The first three days were packed with workshops, ranging from explainable AI, alternative evaluation methods, to knowledge representation to domain-specific topics such as the medical domain or autonomous driving. The list of accepted workshops can be viewed here.
On Monday the Austrian Society of AI (ASAI) organized a satellite event at IJCAI to connect the Austrian AI community, in which our group was also briefly presented.
More than 15 groups from all over Austria presented their work and research interests, this was followed by a poster and networking session.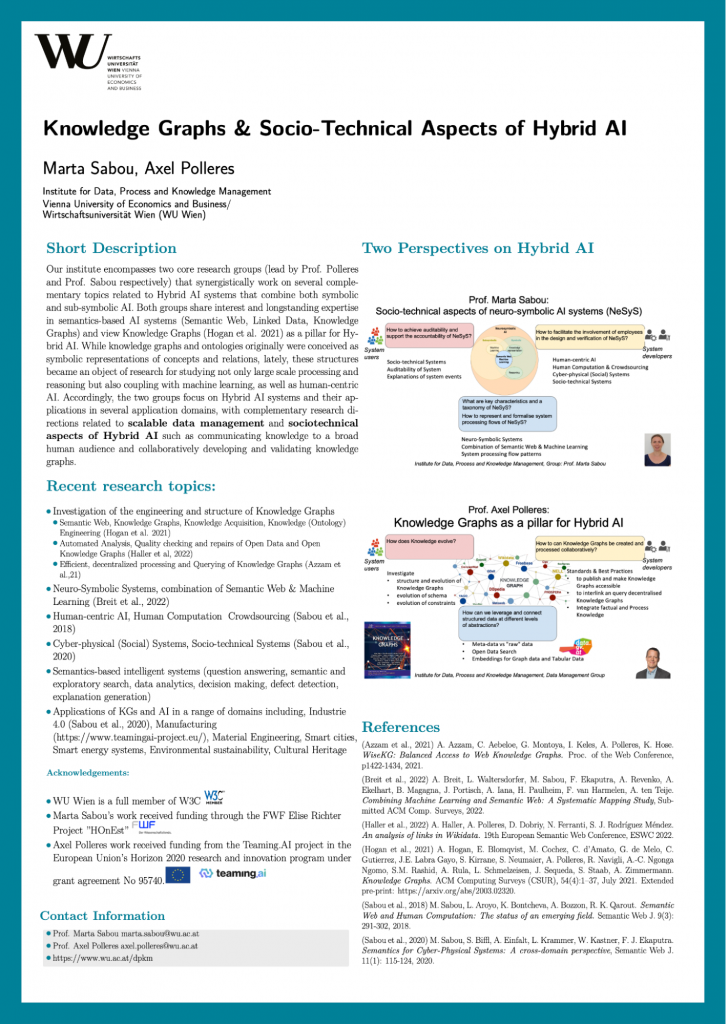 On the same day, the official part of the conference started with the opening reception and a keynote by Gerhard Widmer at the Library Center of the Vienna University of Business and Economics. His keynote was on the topic of Music and AI and how the latter can contribute to this complex art form. One highlight was the live demonstration of human-machine piano co-performance at the venue.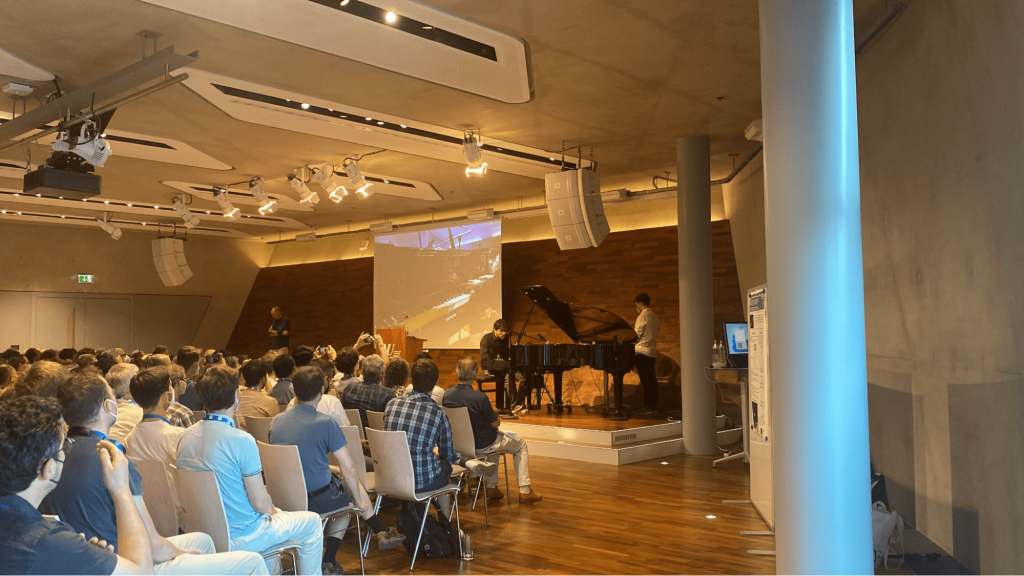 The next four days were filled with paper presentations, keynotes, and poster sessions. The full program can be viewed here. We were happy to have participated in IJCAI'22 and want to thank the organizing team for the great conference!