In the second week of September, the annual Semantics conference took place in Vienna for three days. The conference sees itself as the venue for academia and industry to discuss trends and application scenarios in the fields of Machine Learning, Data Science, Linked Data, and Natural Language Processing. The SemSys research team as a whole participated in this interesting conference.
The first day was packed with tutorials and workshops. PoolParty presented a tutorial about Knowledge Engineering of Taxonomies, Thesauri, and Ontologies, which explained knowledge organization systems and the comparison between term list, name authority, taxonomy, thesaurus, and ontology. In a parallel session, the application of ontologies for maintaining FAIR data in the industry and quantitative metrics for assessing the FAIRness of ontologies were discussed.
On the same day, the well-attended first workshop on Semantic AI was held, where one of our team members, Fajar Ekaputra, presented the work of our group under the title "Towards a Standardized Description of Semantic Web Machine Learning Systems" [paper][presentation]. He outlined an approach to establish a standardized description for systems that combine machine learning (ML) components with methods created by the Semantic Web community.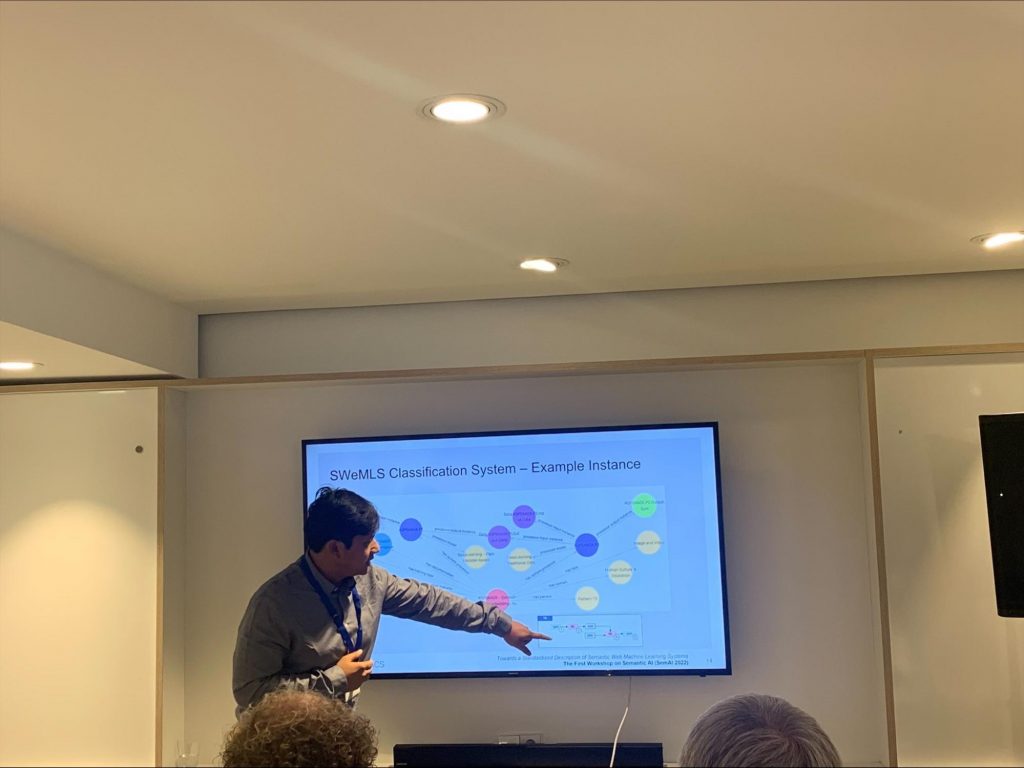 That evening, the Semantic AI MeetUp Vienna took place at Technikum Wien.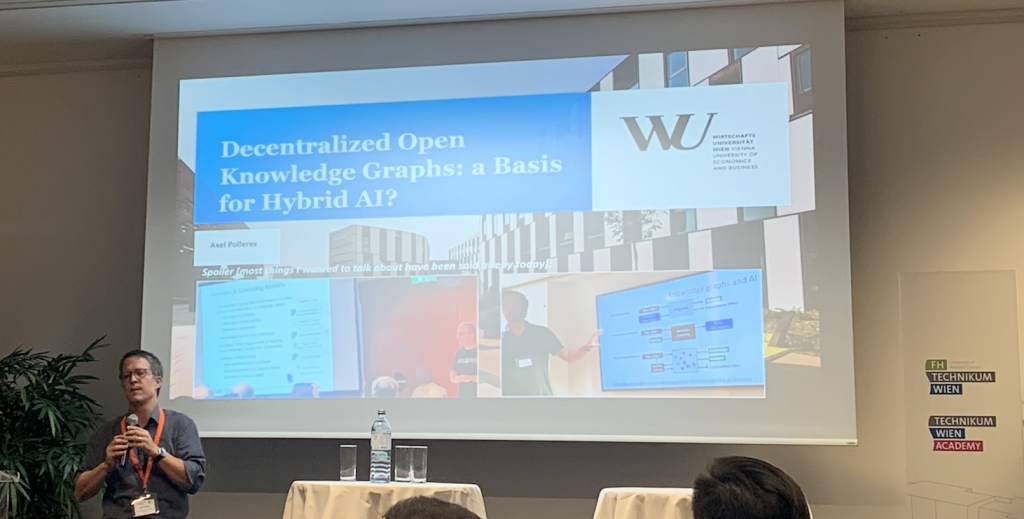 The remaining days were loaded with paper presentations, keynote talks, and poster sessions regarding Natural Language Processing, Risk, Taxonomies, Semantification, Semantic Reasoning, Entity Handling, and so on.